Featured Friday: Southern Backpacking
Topic: Featured Friday
Today's Featured Website, Southern Backpacking, is a great site covering the many cool trails found within the South. The variety of picturesque spots really make the South a beautiful and interesting location for reconnecting with the outdoors.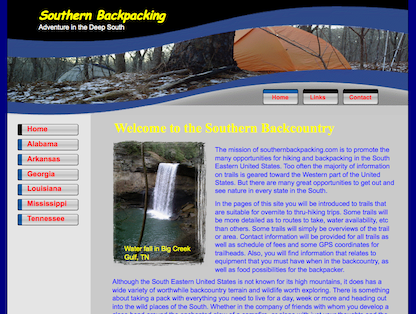 The site covers Alabama, Arkansas, Georgia, Louisiana, Mississippi and Tennessee and the numerous trails and National Forests that you can explore. They encourage you to submit pictures and GPS coordinates from the trail so hit the trail and enjoy the beautiful outdoors with Southern Backpacking as your guide.
Check out Southern Backpacking today!