Featured Friday: Michael E. Hutchinson, Ed.S.
Topic: Featured Friday
This week's featured site is the perfect destination for music lovers. Michael Hutchinson is a highly acclaimed conductor, musician, and teacher. With a track record that boasts conducting bands at performances at the Olympics, the Sydney Opera House, and the John F. Kennedy Center (among many other concerts), Hutchinson's site and story is not one to miss.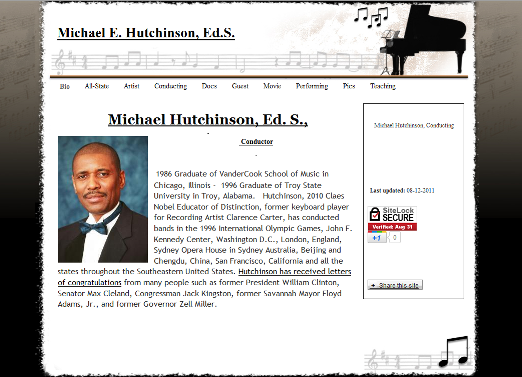 Using the photo album, video, and guestbook tool to gather testimonials and comments from guests, everything added to the site helps display just how impressive both Hutchinson's career and site are.
Congratulations, Michael! Keep up the great work!
Visit Michael's site here.
If you want to see your site featured next Friday, submit your site here.