New Add-on: Picapp!
Topic: Angelfire News
To better supplement any current themes you may have, we have included a new picture add-on called Picapp. With Picapp, you can select a search term which grabs up to eight images, depending what section of your website you place the add-on in, and inserts them into a stream. Click on any of the images to browse through additional similar pictures and even share your favorites with your friends through different sharing options. So if you have a site dedicated to fashion or even baked goods, use this add-on to dress up your page.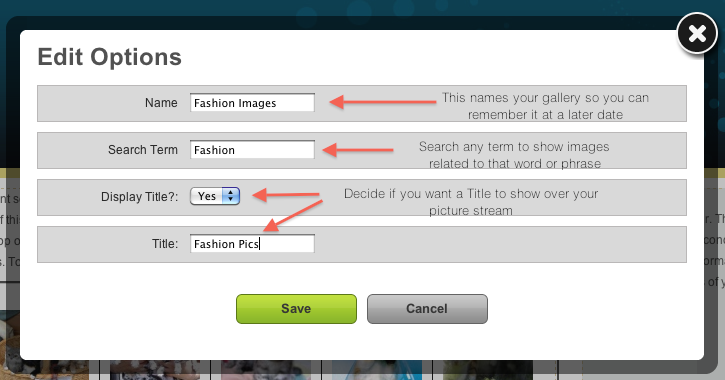 Picapp will store your search terms so if you delete one off of your page and want to use it again, you can place your Picapp add-on back on your website and choose to add a new gallery or choose from existing galleries. To make this process easier, be sure to name your galleries so you remember what images each gallery holds.