Featured Friday: SouthSide Boxers
Topic: Featured Friday
What's a better holiday treat than puppies? This week's featured site is a small kennel out of Mystic, Iowa and they have boxer puppies galore. You can tell from how the owners of SouthSide Boxers speak about caring for their Boxers and the puppies that they care deeply about the health and well-being of the dogs - the puppies are even raised right in their own living room so that they have an easy transition into a new home.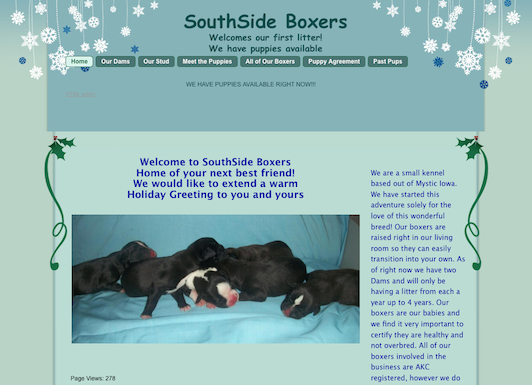 Possibly the best part of the website? The album full of puppies of course! You can flip through pictures of the two female boxers (Regina & Gracie), the male boxer (Cholo), and the many, many puppies. In the holiday spirit? Some of the pups had a holiday photo shoot which is a must-see.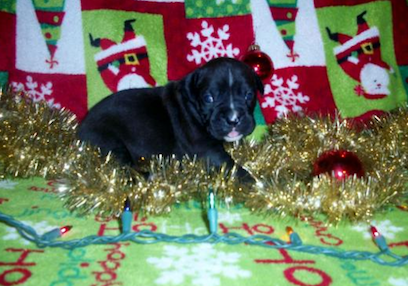 To see all of the puppies and possibly get an adoption of your own underway, visit southsideboxers.org!
If you want to see your website featured here next week, submit your site at featured-site.angelfire.com!