Featured Friday: The Athens Antique Mall
Topic: Featured Friday
Vintage has been in style recently and where's a better place to buy vintage than an antique mall!? The Athens Antique Mall buys and sells antiques and collectibles. The site uses the photo album to display images of the different antique offerings that you can flip through.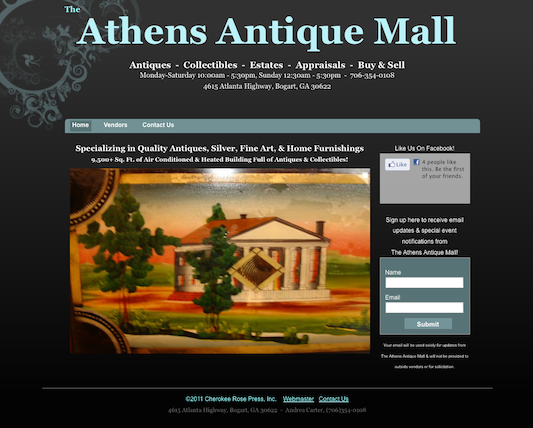 If you're in the Bogart, GA area, stop by the 9500+ square foot building to see what treasure you can find! Or maybe you have an antique treasure of your own that you want to make some money off of - stop by to see how much it's worth and sell it to Athens Antique Mall. You can sign up to receive email updates and news about special events right on their home page. Visit theathensantiquemall.com today!

If you want your site to be featured here next week, submit it at featured-site.angelfire.com!